PARTIS is a PR consulting company founded in Kyoto in October 2018 by Sonoko Suzuki who has over 29 years of experience in Public Relations.
She has experience in all kinds of operations related to Public Relations such as holding press conferences/gatherings, PR events, publicity, website production, SNS operation, publishing newsletters and PR magazines, image crisis management, etc.
Since most of her experiences were gained in an art university in Kyoto, she is especially strong in the area of cultural affairs and is connected with creative talents as artists, designers, photographers, illustrators, etc. as well as figures active in a wide range of fields in Kyoto.
Moreover, since she is connected with various mass media as newspaper/news agencies/TV journalists, magazine editors and TV production companies in Japan, PARTIS can support gathering up-to-date information and coordinate video/photo shooting.
Foundation:  October 20, 2018
Location: Sakyo ward, Kyoto City 
Representative Director: Sonoko Suzuki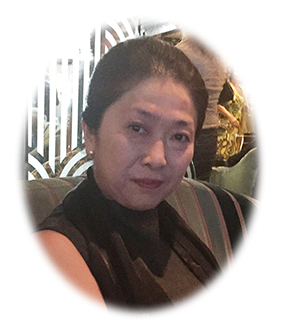 Representative Director, PARTIS CO., LTD.
Founded a one-person PR consultation company on October 20, 2018.
Worked for the following organizations up to September 2020 through PR consultation, symposium/exhibition coordination, overseas communication support, and so on:

Naraya Memorial Sugimoto Residence Preservation Society (Public Interest Incorporated Foundation)

Japan Arts Foundation

Space Design College



Kyoto University of the Arts (former Kyoto University of Art and Design)
Snow Peak FIELD SUITE HAKUBA KITAONE KOGEN
April, 2011 – February, 2018

Press Attaché, the Office of Public Relations, the Kyoto Principal Campus, Kyoto University of Art and Design (KUAD)*
* Kyoto University of Art and Design changed its name to Kyoto University of the Arts in April, 2020.
Established an exclusive PR Office to take over from the Student Recruiting Section that had also been in charge of PR functions up to that time.
Gave high priority in media relations during these 7 years, and from the first year, achieved a drastic increase in press inquiries, from 25 cases counted in 2010 to 200 – 300 annual cases.
Succeeded to attract TV directors to cover KUAD in their TV programs, including NHK "Ahoyanen! Sukiyanen!," NHK "Takeshi Art Beat," and TBS "Bessatsu Asahi Journal," which focused on KUAD as their TV special.
Updated the university's brochure, website, and university magazine, as well as started Facebook page and web-magazine, in addition to media relations. As a result, daily access to KUAD's top-page grew from 2,500 views in 2013 to a 20% increase in the following years. The university Facebook page was regularly rated top class in the domestic "university" category by Facebook evaluating site managed by Meltwater.
June, 1999 – March, 2011

Communication Officer, Tokyo Office, Kyoto University of Art and Design (KUAD)
* Kyoto University of Art and Design changed its name to Kyoto University of the Arts in April, 2020.
Started the university's Tokyo Office alone only with a desk and a chair, and during these 11 years, this Tokyo base grew to the Gaien Campus of 3,124m2 of total floor space.
Held press conferences and events resulting in a drastic increase in the university's name recognition in Tokyo.
April, 1993 – May, 1999

Freelancer – Public Relations and Corporate Communications
Started as a freelancer and worked for following corporations with PR services such as holding Press Conferences, PR Events, PR Tours, and supporting international business communication:

Japan Arts Foundation
PONY CANYON INC. (Western Music Department)
Larson Japan
NTT Telemarketing Fair
August, 1992 – March, 1993

Deputy Account Executive, Cosmo Public Relations Corporation


January, 1991 – August, 1992

Assistant Account Executive, Cosmo Public Relations Corporation
Learned the fundamentals of "Bilingual Public Relations (Japanese/English)" in one of the leading PR companies in Tokyo through organizing Press Conferences, Press Gatherings, Exhibitions, and PR Events, Publishing News Letters, delivering Press Releases, etc within PR teams working for following corporations:

U.S. Meat Export Federation
Tiffany & Co. 
Westin Hotels and Resorts
Bristol-Myers Squibb, Clairol Division
EC Export to Japan Campaign
April, 1987 – December, 1990

Administrative Officer, OE Department, BOSCH K.K.
Started working career within the world's leading automotive parts manufacturer.
Engaged in publishing an in-house magazine four times in a year as a PR committee member.
March, 1987    Graduated from Tokyo Woman's Christian University, Department of English (Bachelor's Degree)
March, 1983    Graduated from International Christian University High School (ICUHS)